Mailster has some security mechanisms built in to prevent you from being infected with a malicious version. If you ever come in a situation where you are not sure if you have a legal and clean version directly from us (EverPress) you should immediately follow these steps.
Make sure you have a valid license
A valid license is required to use Mailster. Get your license here. if you haven't purchased one already and read more about how we handle licenses on our license information page.
Replace the plugin on your website with the downloaded one from CodeCanyon.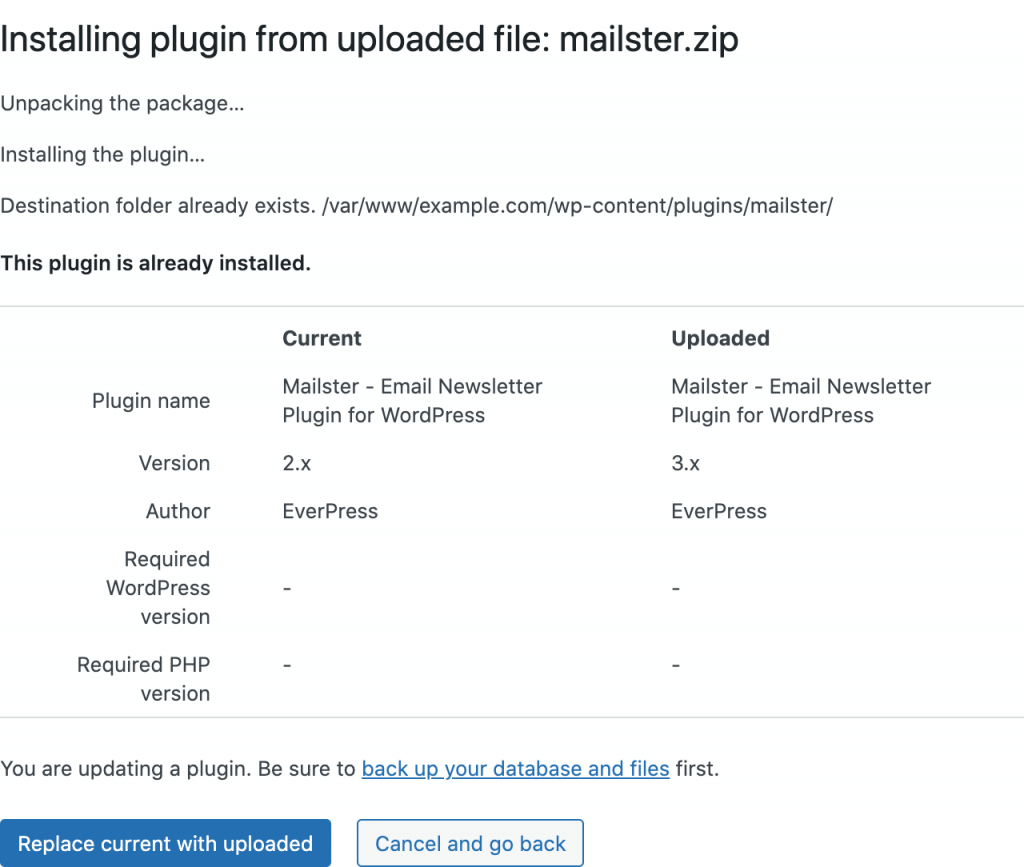 Goto Plugins => Add New => Upload Plugin
and upload the zip file included in the download package.
A confirmation screen will show up with a detailed overview of the update.
Click on "Replace current with uploaded" to proceed.
The malicious version will not get replaces with the uploaded one.
Removing an invalid license
If you go to the Mailster Dashboard at Newsletter and you will be prompted to enter your purchase code. (Where is my purchase code?)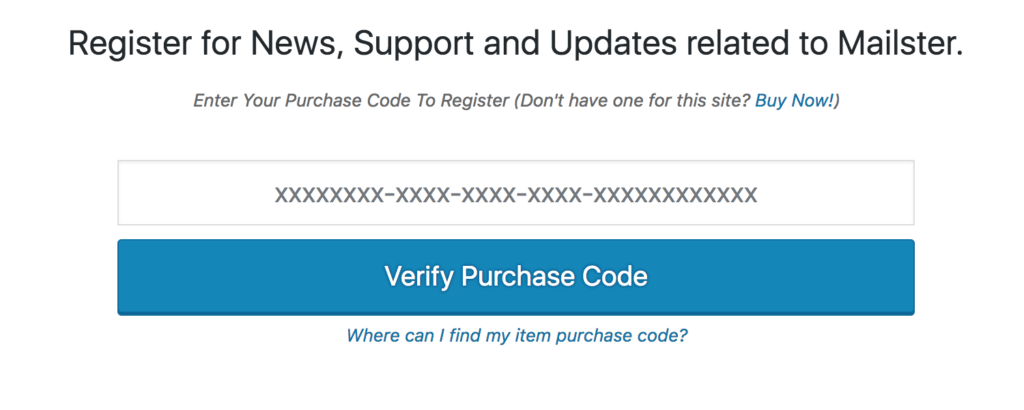 Follow the steps to register your copy of Mailster. Once you're done you can start using Mailster where you left off.
Thanks for your support.