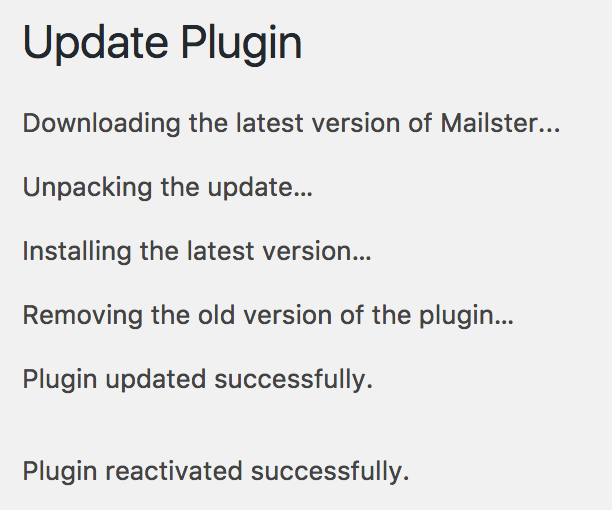 The easiest way to update Mailster is like a regular WordPress plugin from the repo.
Just visit the Updates page of your WordPress site and update the plugin.
If you have "automatic update" enabled in the settings Mailster will get updated automatically.
If you have trouble updating check our guide on why is my plugin not updating.