An email is sent to the subscriber at this stage.
This feature will be available in Mailster 4.0!
Setup a step to send a custom email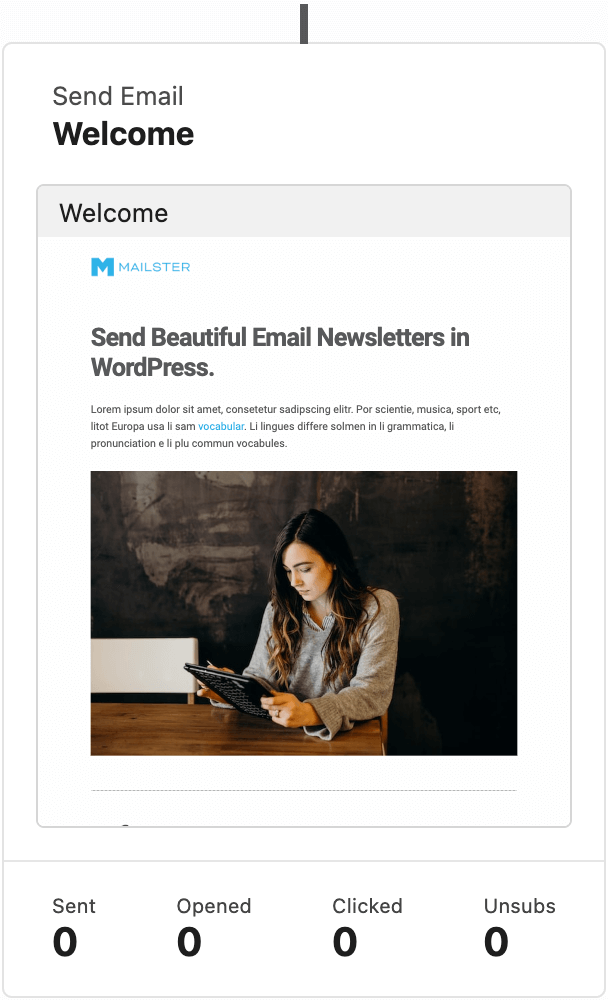 This action enables you to specify the campaigns to be dispatched within your workflow, providing pertinent statistics from the relevant campaigns.
When the present workflow arrives at that point, it will line up the campaign and hold off until its dispatch before proceeding to the subsequent step.
Emails should not be sent too quickly so consider a reasonable amount of delay between them.
You can also use conditions to send emails only to specific subscribers.
Ensure your cron configuration is accurate to guarantee that sending operates to the anticipated standards.
Sidebar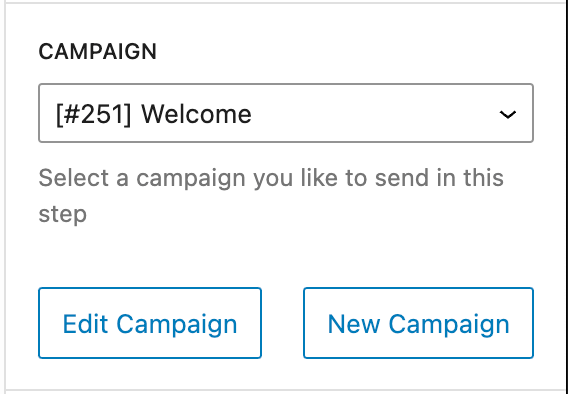 In the block settings of this step, you can choose the campaign you like to use.
You can edit the currently selected campaign or create a new one from scratch.
Campaigns created via a workflow are stored as "Workflows" campaigns on the campaigns overview page.