Mailster offers by default two delivery methods:
Additionally, you can add more methods with plugins.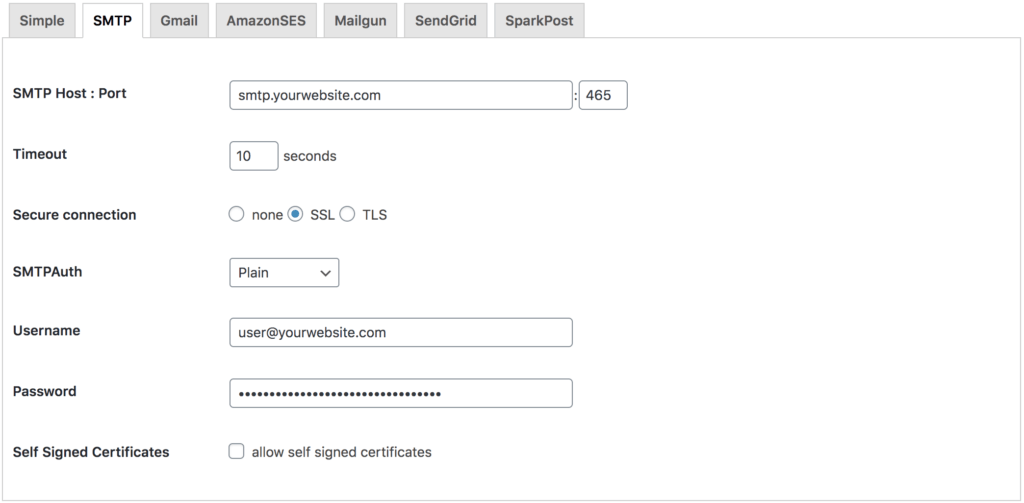 Simple
This is the default method and is not recommended for bulk mailing in general. Often providers limit the number of emails that can be sent with this method to prevent spammers. Talk to your host about the limits and if you are allowed to send emails in bulk. Problems?
SMTP
This is the method you should use if you have many subscribers. Contact your host for the credentials. SMTP requires certain ports to be open. Problems?
AmazonSES
Send your Newsletters via AmazonSES
SparkPost
Send your Newsletters via Sparkpost
Mailgun
Send your Newsletters via Mailgun
SendGrid
Send your Newsletters via SendGrid
Gmail