The Frontpage displays your newsletter as a "web version". It provides a top bar with a link to your homepage, the campaign's title, a next and previous button to display the next or previous campaign (if it exists), an optional share button, and a button to close the frame.
With the share button, users can share the newsletter via different social media services, bookmark services, email, or via links.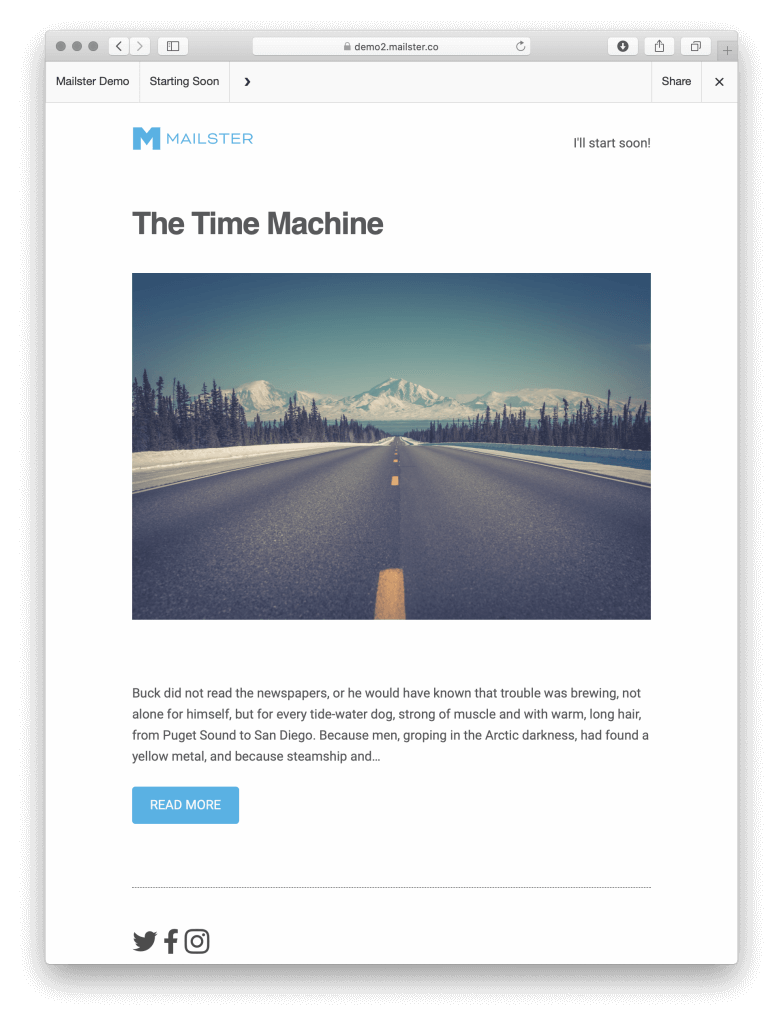 You can change the option on the settings page.
Search Engine Visibility
You can block search engines from indexing your publicly visible newsletter campaigns. If your global settings are set to block search engines this option is obsolete.
Webversion Bar
You can enable or disable the bar at the top. Once disabled there's no option to use the features of the bar anymore.
Homepage slugs
These are the endpoints for your public-facing newsletter homepage. You can keep the defaults but also can translate it to your language if you prefer that.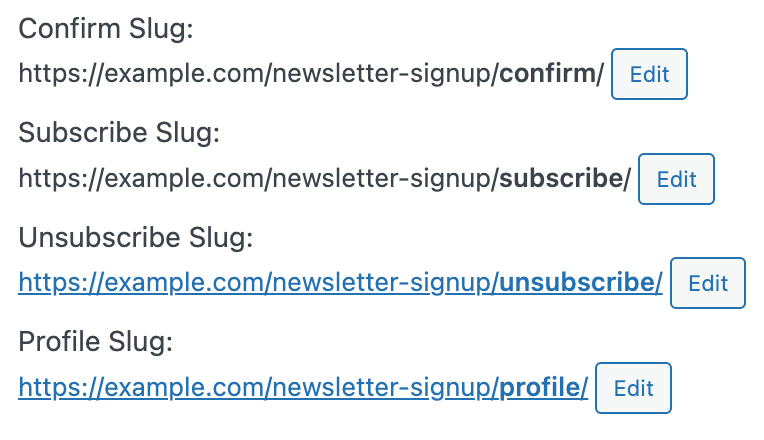 Archive
You can make an archive of all your public campaigns. This works similarly to blog posts and displays all your campaigns in reverse chronological order.