It is high time to upgrade to the new block forms if you are still using shortcodes on your old newsletter homepage. This guide can assist you in migrating to the updated version.
Open your newsletter homepage
Find your current newsletter homepage. If you don't know where it is go to Newsletter => Settings => Frontend and find it from there.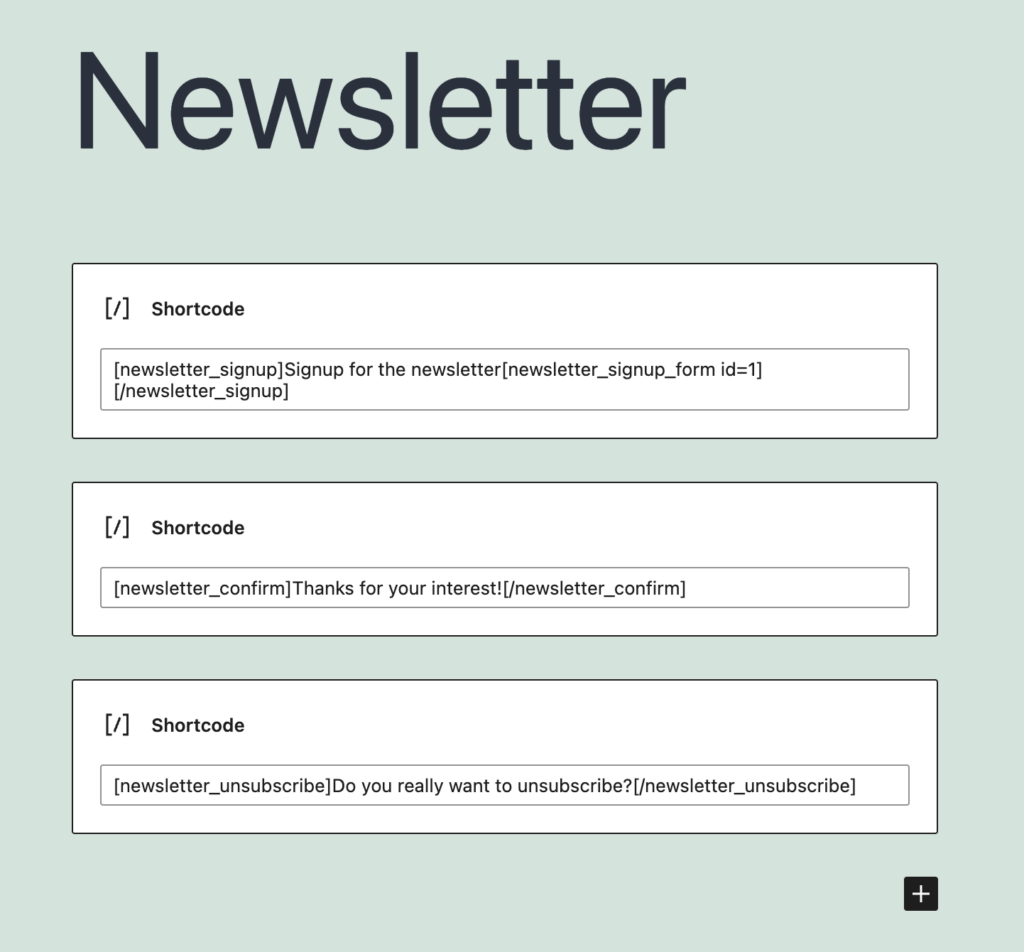 Remove legacy shortcodes
There should be three different shortcodes on this page. [newsletter_signup], [newsletter_confirm] and [newsletter_unsubscribe]. Please remove all of them as we set them up fresh with blocks.
Add the Mailster Homepage block
Once the shortcode blocks have been removed you can add the Mailster Newsletter Block.

Configure your newsletter homepage.
Kindly refer to our guide for instructions on how to create your newsletter homepage here.