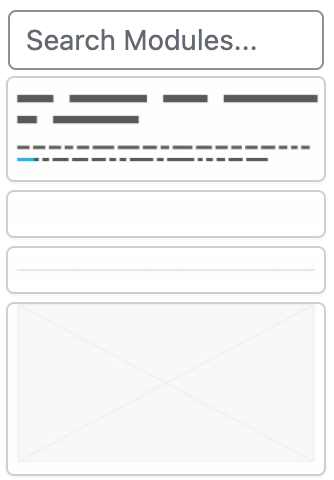 Modules are segmented sections within your newsletter campaign. Every template is equipped with a range of modules that you can utilize in your emails. These modules can also be referred to as "blocks," similar to those found in the block editor.
You find a collection of available modules in the module selector on the right.
Each template has modules you can drag and drop into your email to define the layout.
Create a custom module
To start creating a custom module choose one of the existing ones and modify it.
Add a chosen module to the editor
Modify the content to your needs.
Save your custom module
Here is an example on how you could change the modules to your needs.


Once you are finished with your changes search the save icon in the module edit bar.
Save your Module
Once you click the save icon a modal will ask for a name for your custom module: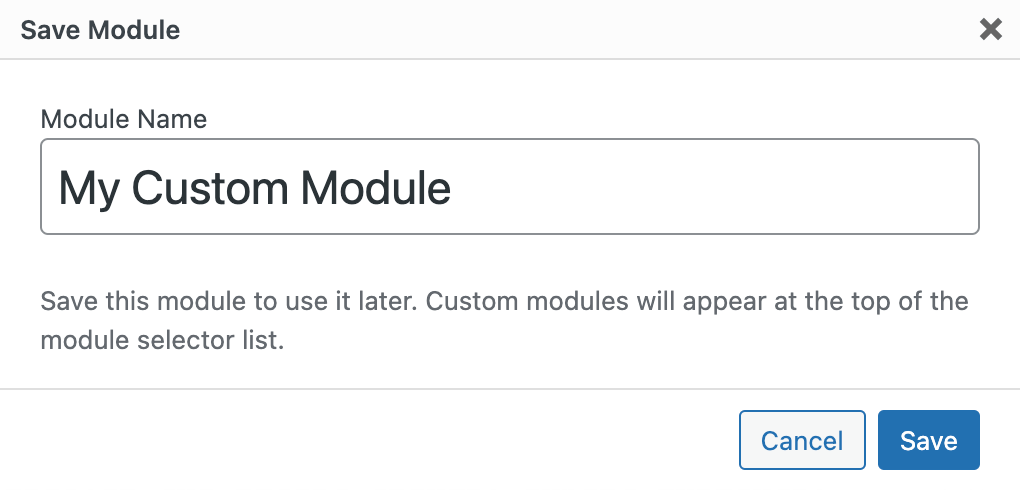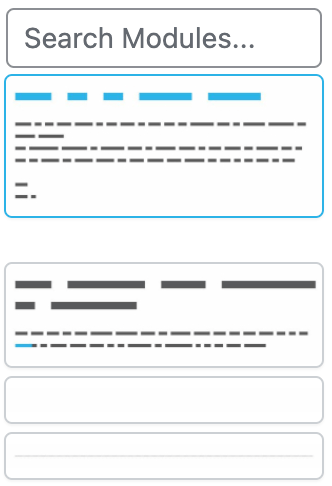 Once you save your custom module a new entry in the module selector will appear:
The thumbnail image needs to be generated for your custom module and should appear after some time!
You can now use your custom module in every campaign just like the regular ones.
Delete Custom Modules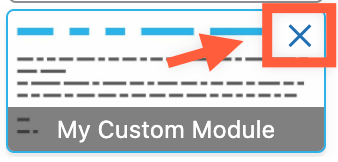 To delete a custom module hover over the module thumbnail and click on the "✕". After confirmation, the custom module and its thumbnail will be removed from your site.