Your provider may have limited email accounts available or you just would like to "outsource" this part of your newsletter marketing. In any case you can simple let Googles popular email service handle bounce mails from Mailster
First step is to create a fresh Gmail account which will handle all your bouncing mails.
The best way is to use this account only for bounces and keep the regular email traffic out of this inbox.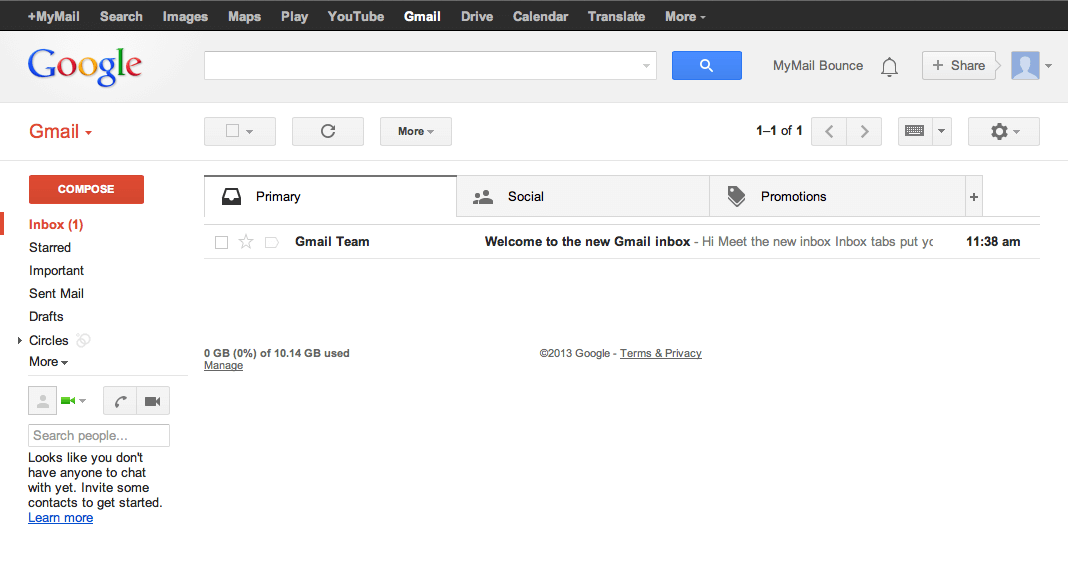 After you have successfully created your account go directly to the Settings and check the "Forward and POP/IMAP" tab. Enable "POP" if it's not enabled already and select to delete the Gmail's copy if messages are accessed with POP.

Don't forget to save your settings!
By default Gmail will mark all bounce messages as spam which prevent the access via POP. You have to create a filter to bypass this behavior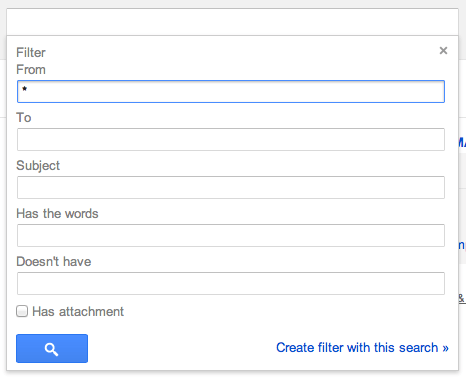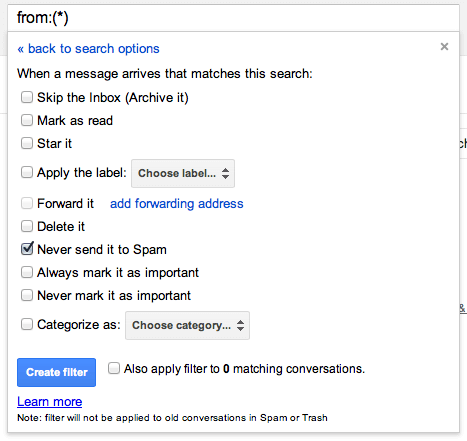 Now you have to enter the login credentials on the Mailster settings page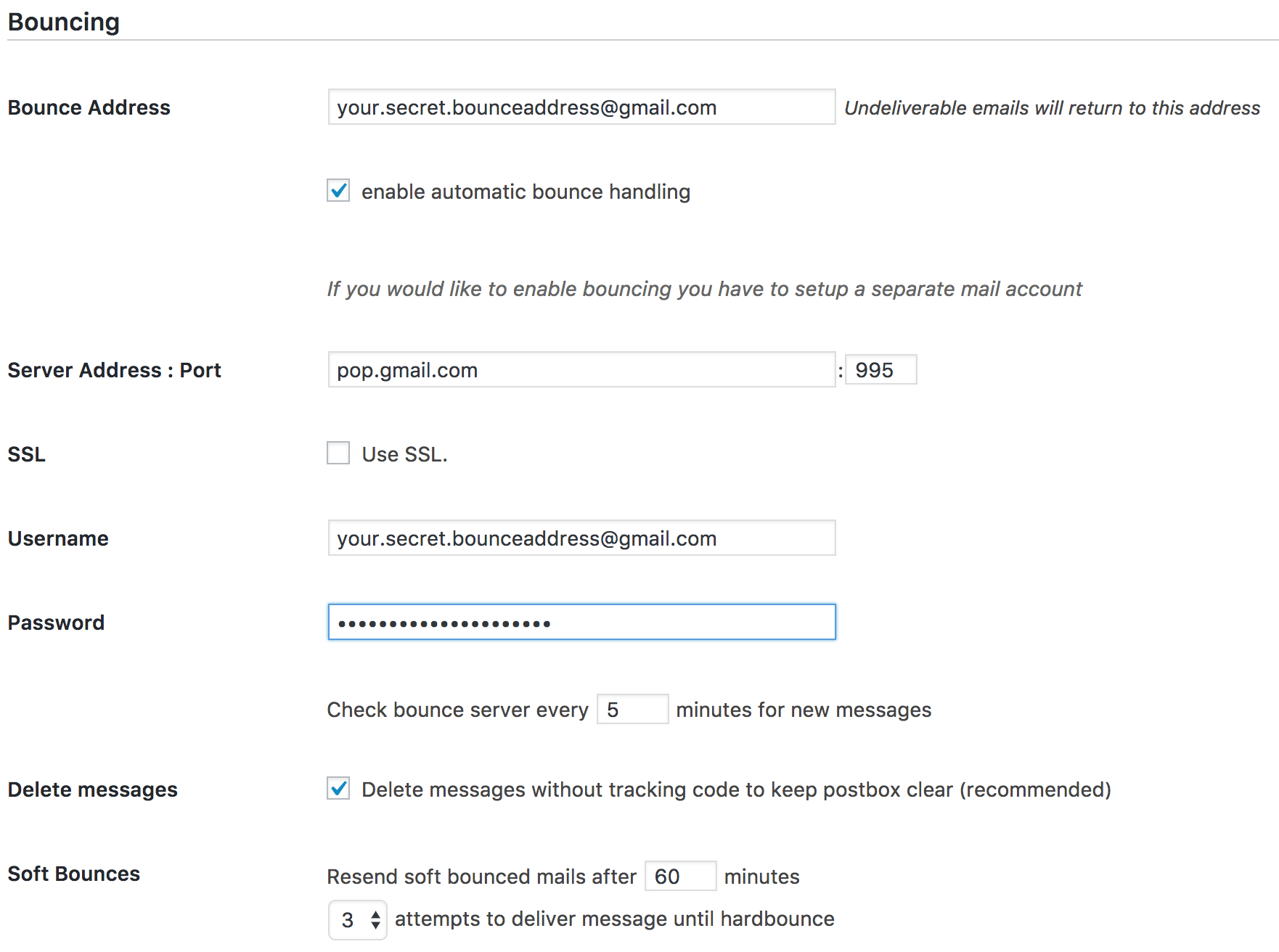 Bounce Address: your Gmail email address
Server Address: pop.gmail.com
Port: 995
SSL: checked
Username: your Gmail email address
Password: your Gmail password
Delete messages: checked
You can test your bounce settings after you have saved the changes.
By default you have about 10GB of space and deleted messages will be kept for 30 days so there's no need to empty trash manually. If you have many bounces you can always setup a filter to clear the trash more often
[Update] Dez. 2014
Since Google announced changes to the security layer you should enable less security apps to prevent issues