When it comes to increasing your subscriber base Twitter is a powerful resource. With Twitter's "Lead Generation Cards" you can easily engage your followers to subscribe to your Newsletter. If you are using Mailster you have to do few simple steps. All you need is
a valid Credit Card (you don't get charged when using Twitter Cards, only when you advertise)
Goto Twitter's Advertiser Site at ads.twitter.com. You have to login with your account.
Click in the top menu on "Creatives" => "Cards" to create your Twitter Card
You need to enter your credit card details to see the "Creatives" menu!

Create your card using Twitters handy editor: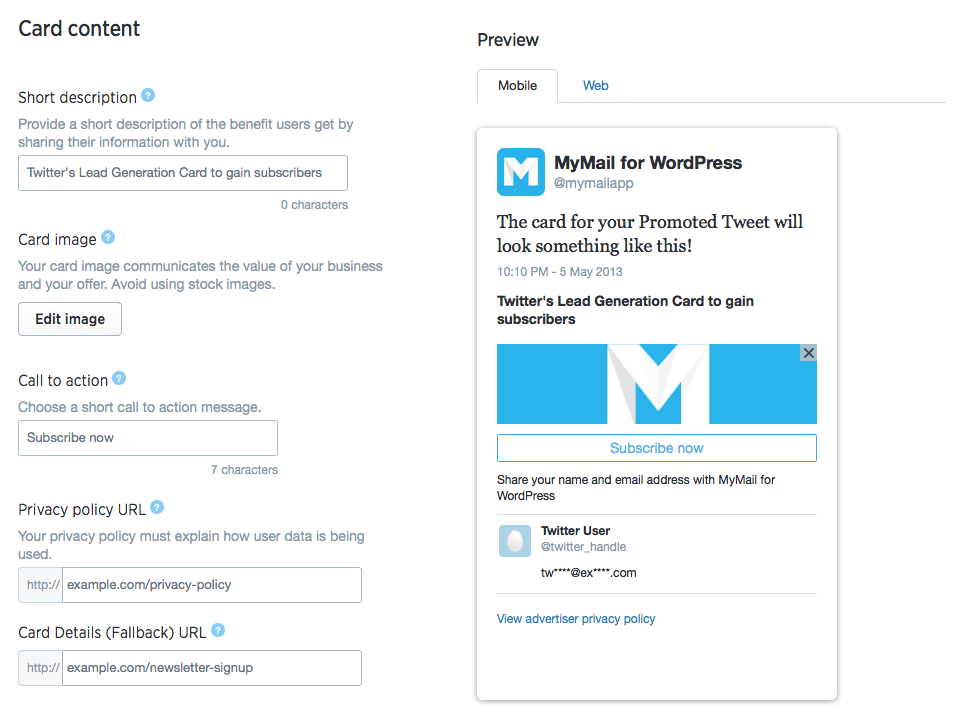 You can skip "Destination URL settings" blank if you don't like to redirect users to a certain website
Expand the "Data settings" and enter as Submit URL
https://example.com/mailster/subscribe
Replace example.com with your actual website address!

Select "POST" as your HTTP method
Next step is to map the fields with the one from Mailster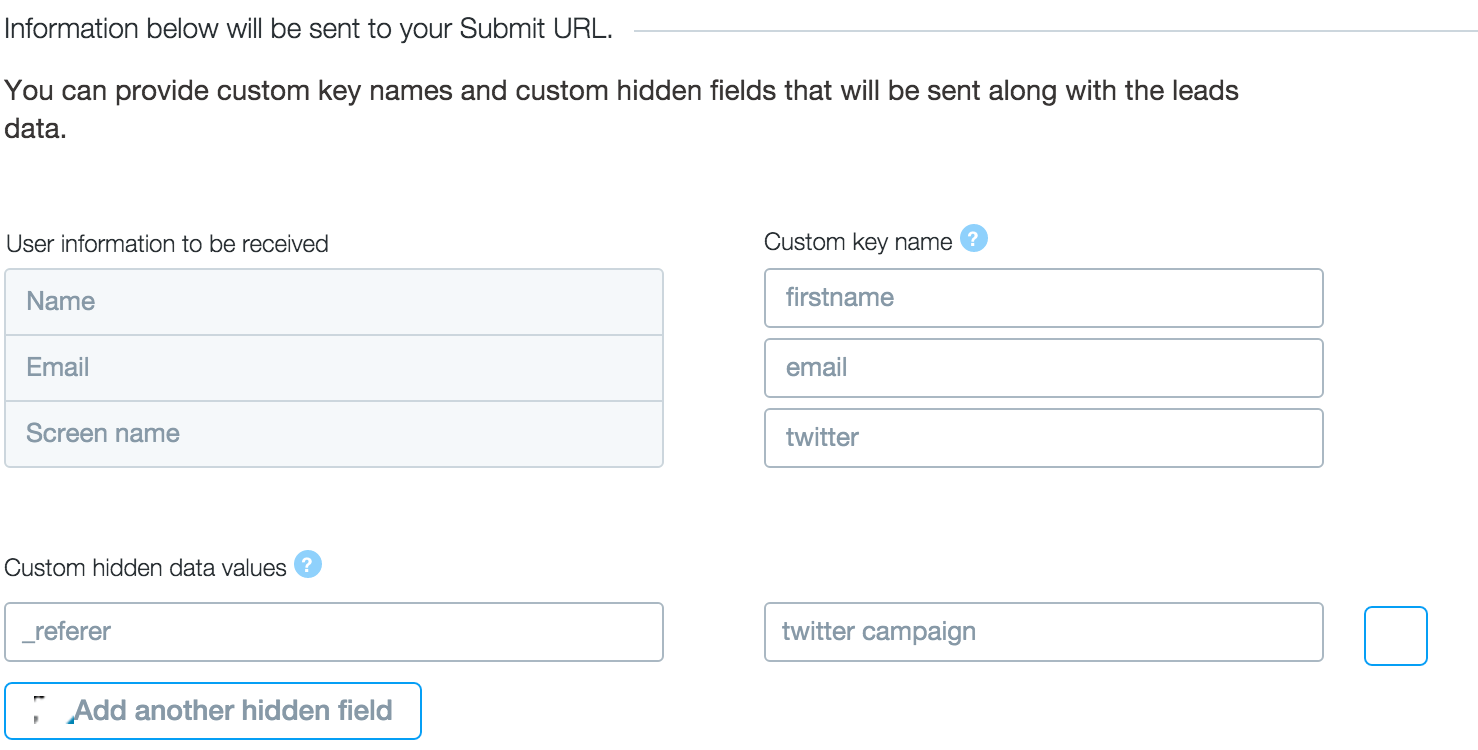 You have to input following fields in the first section:
firstname for the Name
email for the email address.

If you have a custom field value for the twitter name you can use this as well
Now add following information as hidden data values
_referer => Your Twitter Campaign
You can use a different form ID if you have more than one form on your settings page. The _referer will get displayed on the subscribers page
After naming your card and agreeing to Twitters data use policy you can save you new Twitter Lead Generation Card
Twitter will now test your card and if you setup everything correctly you'll get yourself as a new subscriber!
On the "Creatives" overview page you'll find your created campaign.

Copy the link starting with https://cards.twitter.com/cards… and create a new tweet with it.