People signup to your newsletter – great. Not so great if they use none existing email addresses. While there's no way to be 100% sure if a certain email address exists there's a way to reduce false signups tremendously.
Simple Email Verify for Mailster
A new free plugin has been released which can be downloaded via WordPress.org. (download now).
This adds a new settings tab where you can configure email verification for Mailster: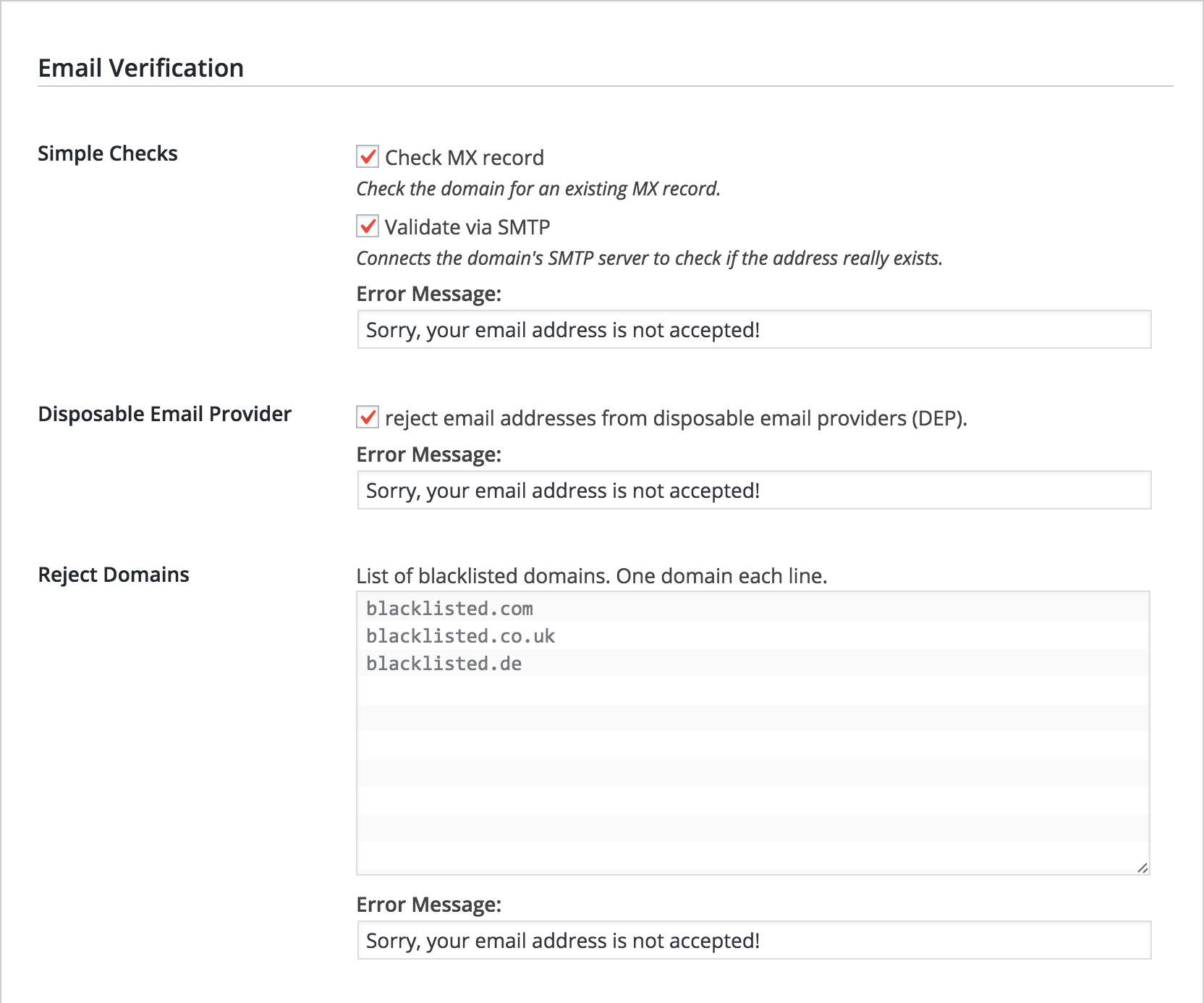 Simple Checks
The plugin check's if the domain exists. This can be done via a simple Domain Name Server check or via SMTP.
Disposable Email Provider
Many people just like to get their benefits when subscribing to your lists but don't like to share their real email address. For this some email providers offer disposable or trash mail boxes. The plugin compares the email address with a list of known provider domains and rejects the signup.
Reject Domains
If you have custom domains to add to your blacklist you can add them as well.
Professional Service
If you need even more control you should check out the Kickbox.io extension which integrates with the awesome Kickbox.io service. This service is much more reliable and will reduce your false positives to a minimum.