The new General Data Protection Regulation (GDPR) requires you to have consent for all of your subscribers. Not only the new one but also for your existing once. To get the consent of your subscribers in Mailster you should send a dedicate campaign to all your subscribers and ask the to give you permission to send further emails.
Create a Landing page
The first step is to create a simple landing page where you thank users for their engagement.

Create an additional landing page if you offer a link for "no consent" in your campaign.
Setup your campaign
This kind of campaign should only have one purpose: Get the consent from your users for future emails. So keep the content to a minimum.
Insert a call to action button with a link to your landing page from above.

optional: Offer a second link where people can explicitly reject the consent.
Configure the helper plugin
You can get the free helper plugin here. After plugin activation you find a new tab on the newsletter settings page: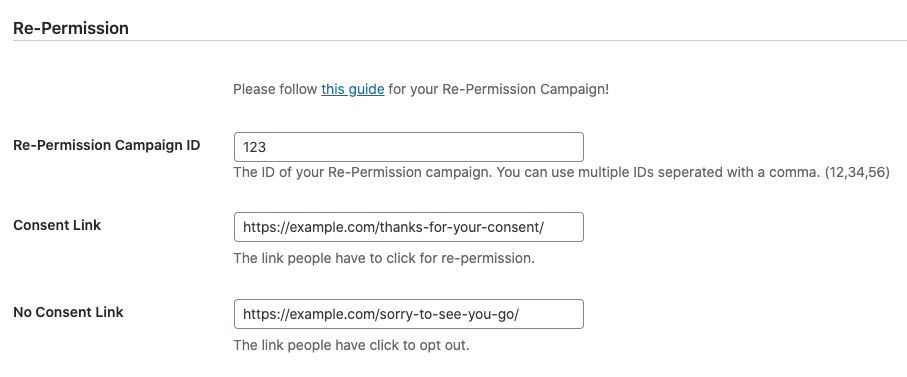 Enter the Campaign ID, the Link from your landing page and the custom field you like to update.

The ID can be found in the address bar if you edit the campaign
Start sending your campaign.
Once a subscriber click the link in your campaing the custom field will change and you get recorded activity on the susbcriebrs detail page:

Please note this is not a legal paper and should just help you to get started. Contact your lawyer or more info on the GDPR and your local laws.